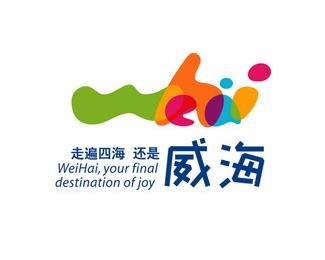 Weihai

威海

Located in the east end of Shandong Province, Weihai is surrounded by the Yellow Sea to the north, east and south with a 986 kilometers (613 miles) coastline in total. It neighbors Yantai to the west and is separated from the Korean Peninsula and Japanese chain islands by the sea in the east. It is hard not to fall in love with this beautiful coastal city with tree-lined streets, a clean city environment and fancy sea views. The charm of Weihai also lies in the vast bathing beaches, unique islets, and various theme parks and resorts. With geographical advantages, South Korea has become the first trading partner, also the first source of import and the first source of foreign investment of Weihai. So you can easily find a large number of Korean electrical appliances, accessories, clothing, food, and clothing without a trip to South Korea.

Location: Weihai is situated in the middle of Shandong Peninsula.

Population: 2,804,800

Area: with an area of 5,797 square kilometers

Nationalities: Except Han Nationality, there are 46 Minority Nationalities in Weihai including Korean, Man, Mongolia, Hui, Bai, etc.

History: It was a territory of Qi Kingdom at the end of Spring and Autumn Period and a county under Qi prefecture after the unification of Qin Dynasty. After the Jiawu war in 1895, Weihai was degraded to a leased territory of Britain. In 1930, the Nationalist Government took it back. Weihai became an administrative district directly under the Administrative Council.

In 1940, Anti-Japan Democratic Government was founded in Weihai. In 1945, Weihaiwei City was established, which is under Donghai Prefecture. After the founding of PR China,it was first under Wendeng Prefecture and belonged to Laiyang Prefecture in 1956. It was under Yantai Prefecture after 1958. Under the approval of the State Council, Weihai was upgraded to a prefecture-level city in June, 1987.

Climate: Weihai has a mild monsoon continental climate with various seasons: cold spring cool summer, warm autumn, and warm winter. The annual average precipitation is between 750 millimeters and 850 millimeters. Annual average sunshine time is between 2,500 hours and 2,700 hours. Annual average frost-free period is 225 days. This kind of climate is good for the growth of varied animals and plants.

Transportation: Air- Weihai Airport is 40km away from downtown, operating the regular services to Beijing, Shanghai, Guangzhou domestically and the Korean Cities of Seoul and Pusan.

Railway- Weihai Railway Station has opened trains to Beijing, Shanghai, Guangzhou, etc.

Highway- Weihai Long Distance Bus Station is at No.74 Dongcheng Rd, next to Weihai Railway Station.

Waterway- As a port city, Weihai has both domestic and international water transportation. Ferries to Inchon in North Korea are available on every Tuesday, Thursday and Sunday, departing at about 19:00, and the journey takes about 14 hours. Domestic ferries to Qingdao are available every day at 9:00, 17:00, 21:30 abd 4:30, which takes 7 or 8 hours

Local Specialties: South Korean costume are very popular in Weihai.

Local Food: Weihai richnes in marine products
Here are some information for reference. https://www.travelchinaguide.com/cityguides/sichuan/Weihai/sightseeing-bus.htm
Sights
 - Liugong Island
It is located in Weihai Bay, at the east end of Shandong Peninsula. It is very close to downtown, only 20 minutes distance by ship. The island is famous for the wonderful littoral scenery and the memorial places of Sino-Japanese War of 1894.
 - Chengshantou
It is located at the easternmost point of Chengshan Mountain and across the sea from Korea. Known as China's "Cape of Good Hope", it is the first spot in China where people first see the sun rise in the morning.
Chengshantou covers an area of one square miles and its highest point measures 656 feet above sea level. Here, mountains stretch for miles. Precipitous cliffs rise steeply beside the boundless surging sea. This majestic and imposing sight has attracted many celebrities for sightseeing. During the early days of the Qin Dynasty (221 BC-206 BC), the Emperor Qin Shihuang once visited the cape in search of elixirs. Many historic relics were left, including a broken stele on which was carved six characters - "Tian Jin Tou Qin Dong Men" (The End of the Heaven – The East Gate of Qin).
Around Chengshantou, there are also some interesting sights worth visiting. Hailu Island is known as "Seagull Paradise". Each spring, thousands of seagulls inhabit the area and lay their eggs. Piebald Colored Rock is a huge rock formation set back 55 yards from coastline. The Wild Animal Zoo has various lovely animals that tourists enjoy seeing. The entrance fee is CNY 150 per adult. Tip: There are dangerous riptides in this area so you shouldn't swim here.
 - Weihai International Bathing Beach
Ranking as one of the best bathing quality beaches in China, this perfect summer resort is surrounded by two mountains in the west and the east. It is one of the three most popular scenic areas of the city.